PPOC Recreating Lost Wedding Memories
On Saturday, August 24, 2013, when Shannon Moore and Adam Snook, of Scarborough, celebrated their love with the wedding of their dreams. Planned down to the smallest detail, they hired a professional photographer to capture their special day. Unfortunately, their photographer was the victim of a theft shortly after and Shannon and Adam's wedding images were lost, with the exception of a few family snapshots.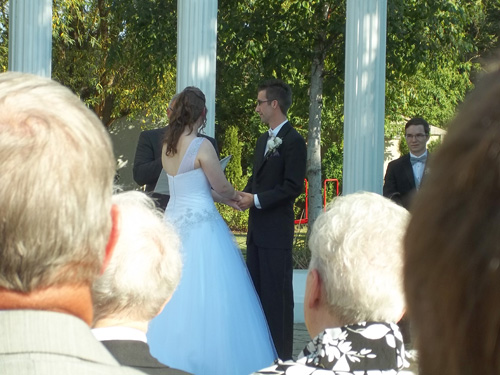 Upon hearing about their misfortune, the volunteers of the Professional Photographers of Canada – Ontario Western Ontario Branch decided to recreate part of their wedding day and replace at least some of their special memories. Putting it out to the wedding community, additional wedding services – including florists, bakers and stylists – have also volunteered to make the day as genuine as possible.
Western Ontario Branch would like to thank the following individual's and businesses for their generous support in helping to replace our young couple's wedding memories:
Melanie Richards from Melanie Richards Hair and Make Up Artistry (London)
Mallory Antone of Beauty by Mallory (London)
Luca Ragogna of PicFoundry (Barrie)
Mary Faustino of The Cake Engineer (Guelph)
Mark Caravaggio of DJ Charlie Clean ~ Custom Events (Guelph)
Katherine Seiggel & Sarah Tomlin of A Petal or Two Floral Design (Guelph)
Reverend Micol Cottrell of Allenford and Park Head United Churches
The Event even got a little press from the Guelph Mercury which is pretty exciting:
For the Full Newspaper Story Please Click Here. 
I am so excited to be a part of this Great Event, PPOC, and the great community of wedding vendors we have in this area.   Without everyone involved we could not help this couple create some lasting memories from a tragic situation.  
Cheers,
Kurt